Greater Menomonie Area is Leading the Charge in Advanced Manufacturing Growth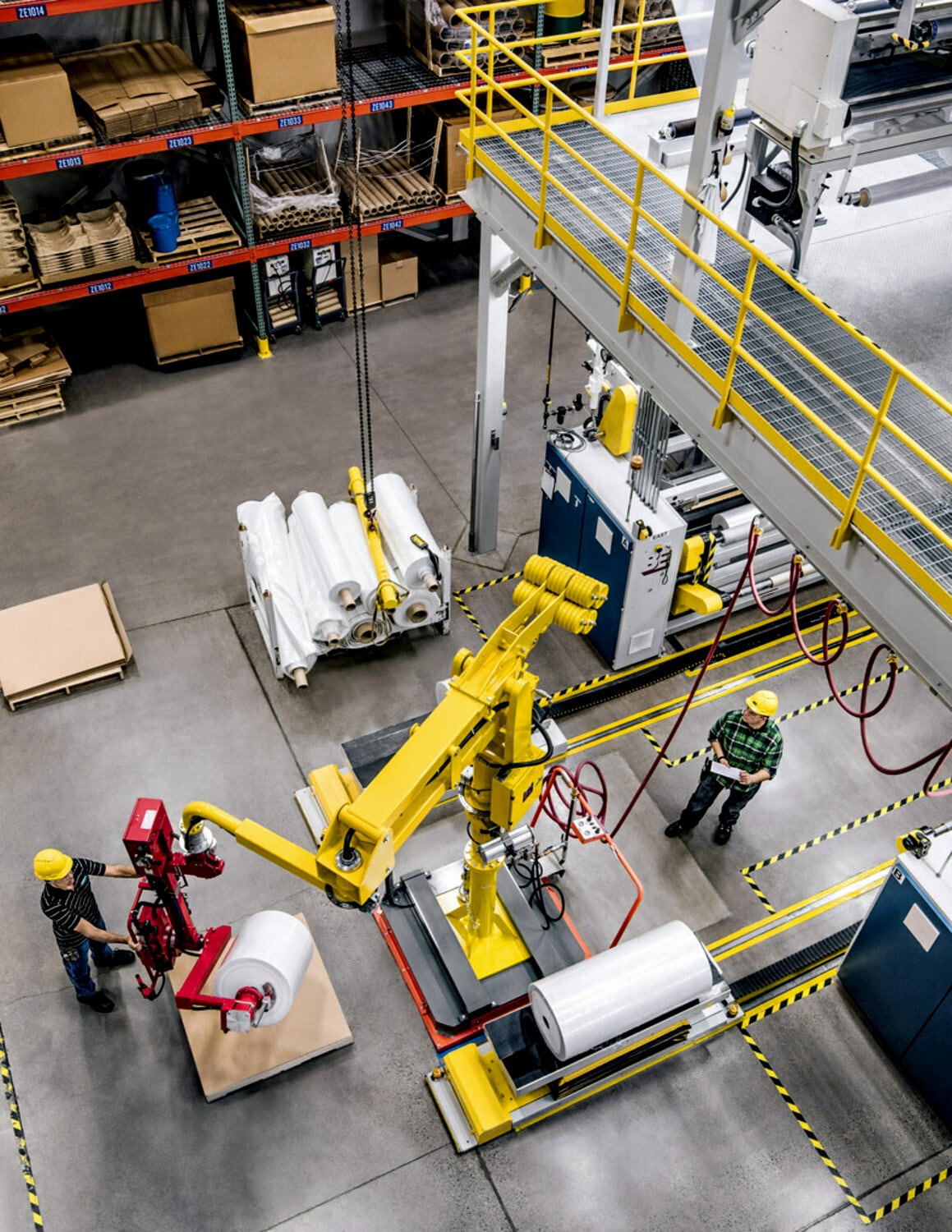 The Greater Menomonie, Wis., area is home to manufacturing companies producing goods using the latest technologies and raw materials. We at the Greater Menomonie Development Corporation celebrate these companies' employment opportunities and innovations that grow our economy.
Manufacturing companies in Menomonie are helping break the perception that their jobs are monotonous tasks completed in dirty, dark, and dangerous environments. Today, modern manufacturing is anything but that, involving the latest technologies to create unique products, requiring innovative thinkers skilled at problem-solving.
3M is a Leader in the Greater Menomonie Area
3M is a global manufacturer operating in more than 70 countries around the world. Manufacturing is at the core of their operations in delivering for our customers and communities, and is one of the largest employers in Menomonie. Products made at the Menomonie site support nearly every business division at 3M, making it one of the most product-diverse facilities in the company. Developing products from concept to market requires collaboration across their manufacturing supply chain, and Menomonie is a key part of the 3M story.
3M's facility will celebrate 50 years in the Menomonie community in 2024. "During that time, we've had the benefit of the area's skilled workforce making a difference in the delivery of our products to our global customers and helping write the 3M story," said Janice Neitzel, site director for 3M's facility in Menomonie. "Being in a community this long also gives us a chance to develop deep-rooted relationships with organizations looking to enhance the lives of others in the region. When we have opportunities to give back, we are a better company with a more engaged workforce."
3M's Investment in the Menomonie Community
"As one of the largest employers in the area, we want to be good neighbors and make a positive impact on the community where we live and work while applying science in collaborative ways to improve lives each day," said Britt Nordquist, human resources manager for the Menomonie site.
Locally, engagement with organizations like Junior Achievement, Chippewa Valley Technical College, The United Way, Boys & Girls Club, and environmental conservation groups — to name a few — reflects 3M's corporate values of how they connect with communities and leverage their resources for good.
Whether those connections involve volunteer hours, funding opportunities through 3MGives — the social investment arm of 3M — or donations of their diverse products, 3M is committed to developing relationships for the future.
3M is Helping Growing Manufacturing Talent in the Surrounding Area
The future of manufacturing at 3M relies on a robust talent pipeline to develop the next generation of team members. The company invests in a wide range of STEM and skilled trade environments, including their goal of creating five million unique experiences for underrepresented individuals by the end of 2025.
3M's Menomonie site is also engaged in the 3M Manufacturing and Academic Partnerships (MAPS) program, which connects students to careers in manufacturing through grants that support a robust mechatronics curriculum while providing hands-on education for students and access to 3M employees as guest educators. The program began in communities surrounding 3M facilities in the U.S. and has since expanded internationally.
Wisconsin is a State for Manufacturing Growth
Manufacturing's importance in Menomonie and throughout Wisconsin comes from its stability and growth, ultimately creating jobs and economic opportunities for local communities. Manufacturing contributes over $65.7 billion to the Gross State Product annually, according to the National Association of Manufacturers (NAM). Other significant data includes:
$26.3 billion in exported manufacturing goods.
Over 8,000 Wisconsin manufacturers employ 483,500 people
Average annual compensation of $84,475.
Manufacturing in the Greater Menomonie Area and Dunn County is Accelerating
Many manufacturers have realized success due to the favorable economic environment in Dunn County, Wisconsin. These manufacturers are leaders in combining the latest technology and good workplace practices to produce high-quality products and consistently innovate to progress their industries.
The Greater Menomonie Development Corporation understands the vital importance manufacturing has in the Menomonie, Wisconsin, area. Contact us today to learn more about manufacturing opportunities!
"Photo courtesy of 3M"